I am involved in pushing SEB's data-driven development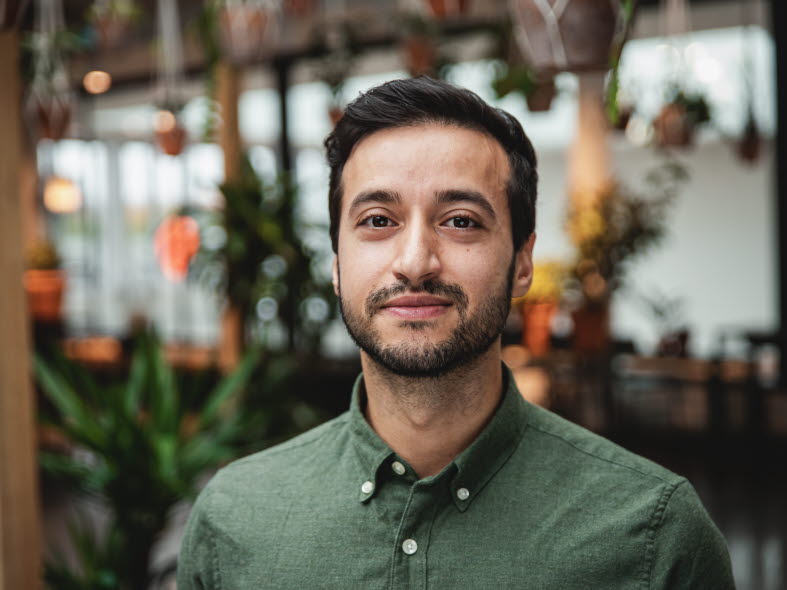 From IT to Business. During his time at SEB, Leo Zakarian has made an exciting journey.
"It's as if I have changed companies several times – at the same time as I have taken all the security and expertise with me."
Leo Zakarian joined SEB as a trainee in 2014. Today he works as a Data Project Manager in the Corporate and Private Customers division.
Tell us about your time as a trainee!
"I joined the SEB Tech Programme and got into the role of requirements analyst which meant that I acted as a link between IT and business. In parallel with my daily work, I got to take part in various trainee activities and become familiar with other parts of SEB. This gave me an in-depth understanding of what we do, as well as providing me with a wide network of contacts within the bank."
What happened after the trainee programme?
"I continued in my role as requirements analyst but after about six months I was invited to start as an Information Management Specialist in the CIO department. My key task then was to perform analyses of how we could work with Business Intelligence and Analytics within the bank as a whole. Since then, I have had several roles within that grouping including that of the product owner."
You joined the Corporate and Private Customers division three years ago. Tell us about that!
"I continued to work with data issues but now from a business perspective. How we make the best use of our data. At the beginning of the year, I started my current role as Data Project Manager which is very much about leading work towards becoming more data-driven from my division's perspective. It is a highly transformative role. I usually liken it to being a business developer but for data."
What do you enjoy most in your current role?
"The fact that I really get to use the breadth of knowledge that I have acquired during my seven years at the bank. I often feel that I get to add little details that I have learnt in other roles in a wider context. Then it's a good mix of working duties. I get to work with questions related to where we will be in x number of years but my work is also still highly detail-oriented."
Why should people apply to SEB if they want to work with tech and data?
"At the same time as gaining this look into the future, such as discussing how we should work with different cloud solutions and technologies going forward, you also gain an insight into how everything looked in the past. It's an exciting combination. Here you are not just sitting at the back and simply keeping up, as an employee you really get to be involved in and to influence technical development taking place within the bank."