Everyone can make a difference by choosing a fund with a sustainable profile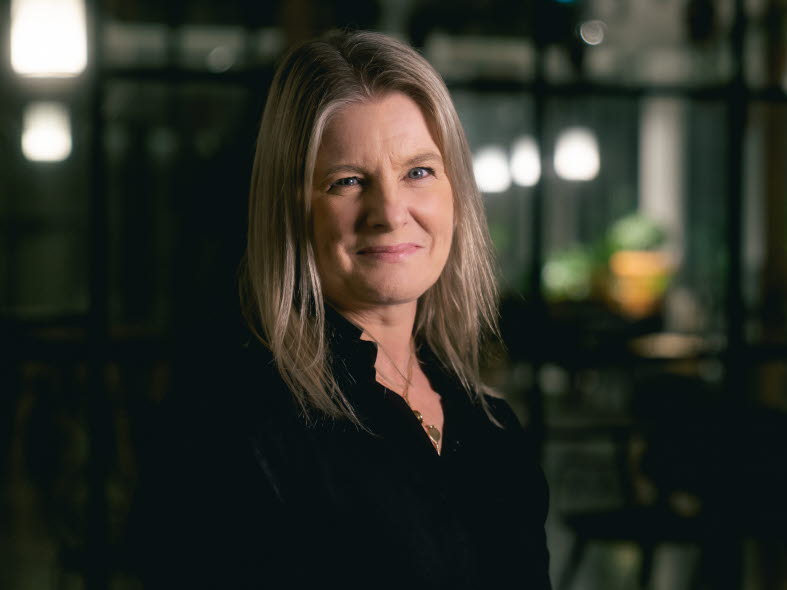 When Anette Andersson started working with sustainability at SEB, many people saw it as something fuzzy. "It is not remotely like that anymore. Nor do savers have to choose between sustainable or profitable investments since these often go hand-in-hand. Also more and more people understand how their savings in mutual funds can influence the world in a positive direction," she says.
Anette Andersson describes her career path as "classically crooked".
"It started with me hating maths and liking languages. But when by chance I started work as a secretary at SEB's fund management company, maths suddenly popped up in a context that made it understandable and therefore even interesting.
"Í felt that this was the environment where all the exciting things happened. Politics and social issues mixed with investments. Everything was connected and influenced each other. And I wanted to be involved and make an impact, so I complemented my education with studies at the Stockholm School of Economics in order to become a fund manager."
For ten years Anette managed SEB's ethical, sustainable funds.
"Fifteen years ago sustainability was largely synonymous with tree huggers. And then you chose not to invest in the worst companies.
"But when I became responsible for managing the assets of the Church of Sweden, they also had a requirement that the money should be used to influence companies in a sustainable direction. So I read up on sustainability and about how to work with this."
SEB's fund management company works mainly with three methods for including sustainability in the investment process – actively including sustainable companies in funds, rejecting companies that do not meet the bank's sustainability criteria, and conducting a dialogue with companies on how they can improve sustainability.
Since 2015 Anette has worked with sustainability at a more overall level in SEB's fund management company.
"Since sustainability is a big area, many companies need our help to start their sustainability journey – how they should think. And it is here we can really come in and make a difference, both for the company itself and to create a sustainable future.
"It is also here that you the customer can make a difference by choosing a fund with a sustainable profile. The more money we have in a fund, the more impact we can have in discussions with companies. Every 100 kronor you have in a fund makes a difference when we have a dialogue – they cannot afford not to listen to us and our demands."
Since it is fund savers' money that makes it possible to influence companies in a sustainable direction, since 2017 SEB has chosen to ask savers what issues they want the bank to focus on. This year a questionnaire was sent to 260,000 private customers to find out which of the UN's 17 sustainable development goals they want the bank to prioritise. So far, the issue of combating climate change has attracted most savers each year followed by the goals of clean water and sanitation and education for all.
"We have previously conducted dialogues with the companies we invest in, but since the questionnaire we have taken a firmer grip and among other things started a collaboration where the goal is to influence the 160 companies that are judged to be responsible for the largest carbon dioxide emissions globally. We also have dialogues with companies on reduced water usage.
"In Sweden SEB is a major player and we can achieve a lot through our own dialogues. But through collaboration with other investor groups we are involved in making a difference even among large global players. Currently we are involved in a dialogue with Brazil's vice president and head of the central bank about biodiversity in the Amazon region. Even here, Swedish savers' 100 kronor have a voice."