Did you know that SEB is one of the largest IT employers in the Nordics? And that we have been selected as the career company of the year among young IT professionals!
To satisfy the demands of our customers and a fast-changing industry, we need to provide outstanding IT solutions. That challenge creates many exciting career paths and opportunities. Within IT and technology. Our Tech Programme is one of them!
This is who are we looking for
Are you passionate about technology? Are you curious about working in the world of finance? Do you want to challenge us and the rest of the industry?
If so, the Tech Programme could be a great fit for you. To enjoy SEB's culture, you should be passionate, humble, driven, curious and a good team player.
We are on an exciting digital journey, which is why we are looking for committed employees who want to challenge and drive SEB forward, find new solutions and change the future of banking.
Our customers' high expectations for both digital services and sustainable solutions create the foundation of our business development and our offerings. Which is why sustainability and digitalisation are integrated into everything we do.
General requirements
You should have an academic degree or a minimum two year higher vocational education diploma in IT or technology before the start of the programme and it should not be more than three years since you graduated. You are fluent in written and spoken English and it is an advantage to have some previous work experience within IT.
About the programme
SEB is a large international company with more than 15 000 professionals, 2500 of whom are in tech. There are also another 1500 technical roles in other departments within the bank. Together, they form a virtual, agile organisation with the common goal of creating products and services that simplify and improve the everyday lives of our customers and employees.
The Technology organisation has been commissioned to be a driving force when it comes to creating the bank of tomorrow, by contributing with technical expertise and innovation. In addition to ensuring that the bank's systems are always accessible, reliable and future-proof, the organisation is also the bank's research and development department with the task of exploring how more value can be created for customers using new technology such as AI, machine learning and data analysis.
SEB's Tech and IT-related services are currently located in 14 countries, however the majority have their home base in Sweden and Lithuania.
Our Tech programme is designed to give you a broad introduction to what it is like to work in a large and complex, international organisation while you kick-start your career as a IT specialist. The programme has room for about 20 participants who are all offered a specific work role, either in Sweden or internationally.
The programme starts in September every year and runs for 6 months.
The programme is structured in two parts where the time is shared between your home department and learning- and networking activities.
Your role
From the beginning you are hired into a specific role where you will develop skills to become a future IT-specialist.
Training and collaboration
You participate in learning activities such as courses in self-leadership, communication and collaboration. In addition, you will participate in workshops, listen to inspirational speakers as well as participate in hackathons, business challenges, Google Cloud day and a lot more.
Cooperation, responsibility and positive influence are key competencies to develop during the programme. During the Tech programme, you will have many opportunities to collaborate with other people from the Tech and Trainee programmes as well as other colleagues within SEB. You will take personal responsibility and run collaborative activities as well as take part in real business challenges and find solutions together with your colleagues. You will also take part in - and influence - our culture, our values and our way of working.
SEB's Tech programme is a unique development opportunity and a way for you to build networks and work with exciting and tech projects. We hope you want to be one of us!
Our recruitment process
1. Let us get to know you
Now it's time for us to get to know you. In connection with your application you will be invited to psychometric tests, and if your profile matches what we are looking for, you will be invited to competency-based interviews.
We will invite a selection of our candidates to a "SEB Day" for inspiration and to meet former programme participants and representatives from SEB. It will be an intense and fun day!
2. Interviews and maybe a job offer
In connection with the SEB Day, there will be additional interviews during which the final candidates will meet hiring managers. If you are the right person for the role, you will in the next step receive a concrete job offer.
3. Welcome to SEB!
The Tech Programme starts in September with an introduction at your home department followed by common training sessions with the other participants.
Due to ongoing pandemic the amount of travel and exchanges might be affected. The Tech programme will follow the bank's travel policy and restrictions regarding Covid-19.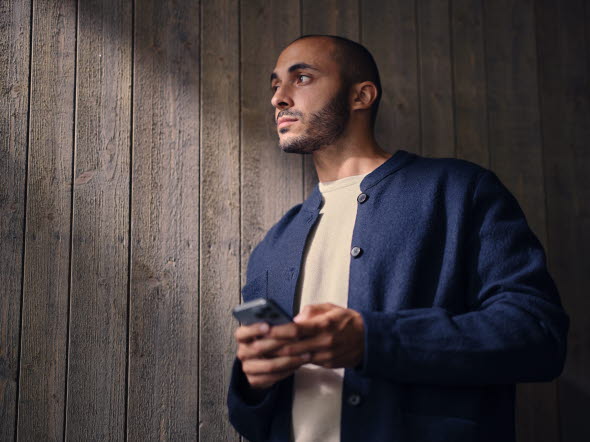 Stories from the Tech Programme