Sustainable investments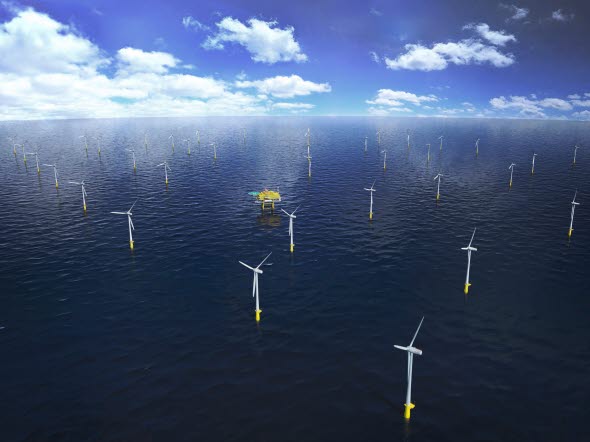 SEB is one of the largest institutional investors in the Nordic region. As an asset manager, we have high ambitions to contribute to sustainable development by investing in companies and other assets that can contribute to the transition to a more sustainable economy. We are convinced that companies that work in a structured way with sustainability will be more successful in the long term and thus have the opportunity to over time generate higher returns on investment.
We aim to have a comprehensive and competitive offering to private, corporate and institutional customers where environmental, social and governance-related aspects are fully integrated into the investment processes, to meet customer expectations and contribute to the development of a sustainable society. We offer a wide variety of funds and tailor-made investment management solutions for private and institutional investors.
SEB's fund company Investment Management AB and SEB Life & Pension have comprehensive sustainability policies that are applied to all investments.
Sustainability in SEB's fund company
SEB Investment Management integrates sustainability into all investment decisions – both to create value for our customers and because we, as an asset manager, have a responsibility to do so. The Sustainability policy from 2021 means that the same criteria are applied in all funds. We invest in companies and other assets that can contribute to the transition to a more sustainable economy.
The investment strategies are based on the inclusion of companies that perform well in sustainability or have well-defined transition plans, exclusion of sectors or companies that do not abide by our fund company's sustainability criteria and continuous engagement with the companies in which it invests.
The fund company offers impact investments, investments in companies, organisations and funds with the intention of improving social and environmental development as well as financial returns. We offer a wide variety of funds including several that invest in the impact area, such as SEB's Microfinance Funds and Lyxor SEB Impact Fund.
Impact investments
Sustainability in SEB's fund company
Signatory to PRI
The UN supported initiative Principles for Responsible Investments (PRI), which SEB signed in 2008, works to understand the investment implications of ESG factors and to support its signatories in incorporating these factors into investment and ownership decisions. In the latest transparency report and assessment by PRI (2020), SEB received an A+ score for Strategy & Governance and A score for all other categories (scores range from E to A+).
Sustainability in SEB Life & Pension
At SEB Life and Pension, sustainability is integrated into the investment analysis, which means that we evaluate the investment's impact on the environment, people and society. We analyse risks and opportunities from a sustainability perspective before we make an investment decision. Our investment model also includes SEB's policies and values as well as international guidelines and conventions.
SEB Life & Pension works with inclusion, exclusion and engagement (see above). To be able to make a bigger impact, SEB Life & Pension operates closely with the fund company.
Sustainability in SEB Life & Pension (in Swedish).
Evaluation of external funds
SEB offers funds that are managed by external parties (external funds) and that are evaluated by a special fund analysis team at SEB. The sustainability evaluation is integrated in the entire decision-making process, both in the selection of external funds and in the monitoring of selected managers.
All external fund companies are required to sign the Principles for Responsible Investment (PRI). By the end of 2021, 100 percent (100) of these companies had signed the PRI.