Together we invent completely new concepts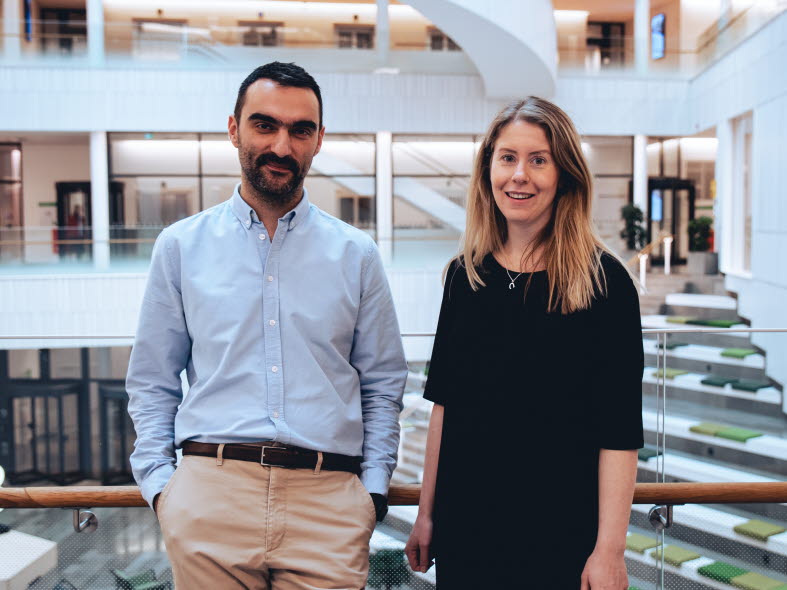 Collaboration is a must when exploring and building new technology, says Anna Brohlin and Bojan Dimovski, who work at SEB Embedded.
SEB Embedded is a new business unit born out of the innovation studio SEBx. It specialises in developing and delivering digital banking products and services using the "Banking-as-a-Service" (BaaS) concept. By combining the stability of a traditional financial institution with the agility of a fintech company, SEB Embedded is constantly growing. Today, the unit consists of around 120 employees spread across 30 different countries. Among these are Anna Brohlin, Engineering Manager for the Data & Insights team, and Bojan Dimovski, who also works as an Engineering Manager, but for the units Financing team. They share their experiences from SEB Embedded, and highlight the importance of collaborative teamwork.
How did the two of you end up at SEB Embedded?
Anna: "I started working at SEB seven years ago as a trainee in the role of Credit Risk Quant Analyst. Following that, I worked as a Data Scientist and Data & Analytics Lead at SEB Embedded for four years, before stepping into my current role last year."
Bojan: "I began working here in September 2021, with no previous experience from the sector. I was employed as a Solutions Architect, but recently took on the role of Engineering Manager."
In what way do your teams collaborate?
Bojan: "The product we mostly work with is called "Banking as a Service", which is a platform for banking products. Since the platform supports several products, all teams within SEB Embedded have contributed to their development in different ways."
Anna: "For example, Bojan's team builds credit products which, among other things, need credit rating models. This is something that my team, which consists of many data scientists, have been able to help with."
Why are relationships so important at SEB Embedded?
Anna: "Relationships are the core of everything we do. For instance, we need to have a close relationship with our customers in order to understand their needs and how we can best help them."
Bojan: "Since we work with innovation, collaboration is a must. We cannot have teams which cover the same ground – everyone needs to be a specialist in their field. This is why we always need to help each other in order to deliver. It was only when I joined SEB Embedded that I really understood what working with innovation actually involves. There are no templates for our work, which means that we invent totally new concepts - making this a very exciting place to be."
How does SEB Embedded make you feel confident about yourself and your career?
Anna: "By continuously encouraging me to be inquisitive and try new things. It's okay to sometimes fail."
Bojan: "We are like explorers whose work is to examine different areas and see what works and what doesn't. This means that it is difficult to make a mistake."