An ambitious blend of business and tech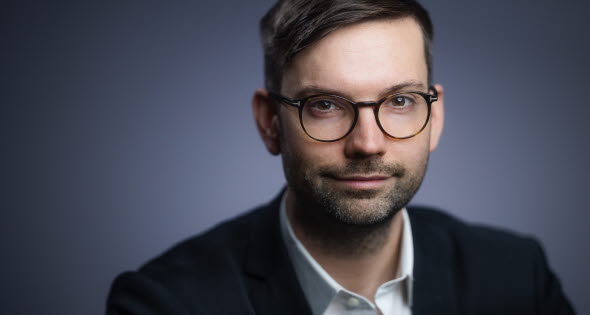 Johan Hansen works as a Product Specialist and Chief Product Owner in Cash Management as part of SEB's Corporate Banking area. He took the time to share about why he's passionate about this and excited for the future.
I have to ask Johan, why do you have two titles?
It's actually pretty common in this arena within SEB because my two roles complement each other well. As a Product Specialist in Liquidity, I'm working in a very dedicated way to develop a new product called Virtual Cash Management. It's already out in several markets, but I'm continually working with it to launch it in new geographies and make it relevant for more customers. I help set the requirements, help out in development, and then launch it.
Then I'm also working as Chief Product Owner (CPO) in a tribe within our agile context at SEB. The agile setup here involves cross-functional teams of experts working together under a common governance structure to deliver more customer value. My tribe works on development within Accounts and Payments. Together with Product Management and various technical teams, I have the responsibility to prioritize and work with the major initiatives in the bank that touch this area.
Having these two roles gives me the best of both worlds honestly. I can get really deep into projects and receive more direct customer perspective as a Specialist, and then have more wide-ranging involvement in diverse initiatives as CPO.
So why did you join a bank as someone with a technical education?
I was studying technology and economics at Uppsala University, and the combination of engineering and finance was really intriguing to me. Right after graduating, I joined SEB's Tech Programme where I focused more on the technology side of things. But I was interested in the combination of business and tech, thinking about how customers really use our technology, so I moved into more of a liaison role between the two, and then onto the business side more fully as a Product Specialist.
Why are you excited about what you do?
So much is happening right now with FinTechs, new technologies, the internal ways of keeping up and meeting our customer needs in a modern and flexible way. We're in the middle, connected to so many parts of the bank in technology, operations, client services, and sales. That means so many interesting perspectives, innovative ideas, great energy and lots of drive. SEB is very ambitious. We work in a field that doesn't always allow us to move quite as fast as we would like, but the drive is constantly there to move forward, take the next step, and improve.
Why should someone choose to come work in your team?
It's a fun combination of cool stuff to do, great colleagues, development opportunities, and making a big difference in the bank and society. Personally, I'm driven to learn and expand my skills, and continuous learning is massively encouraged here. My manager in my liaison position before this one was very supportive of me wanting to try something new, and I've been able to take advantage of great courses and learning tools as well.
And as for our impact, the Accounts and Payments area is at the heart of the bank, and banking is at the heart of society. For instance, sustainability is a very prioritised area for the bank and I believe our area will be able to contribute to that even more going forward. And for everyday customers, everything starts with the account. Changing customer demands for 24/7 operations and real-time payments means we must continue to modernise. And even if we are an old company, our ambition to continually modernise and play a big role in the future is forever young.