I was able to bring my professional career with me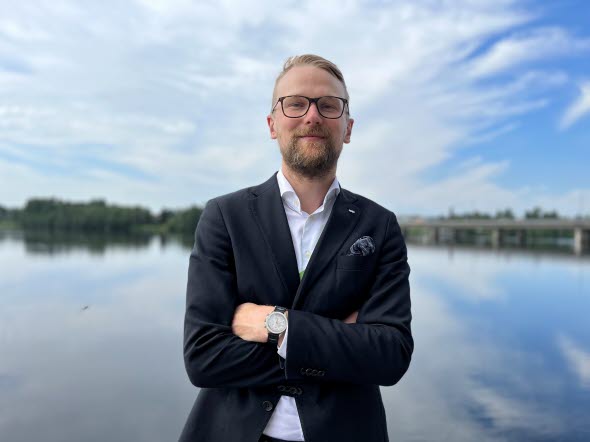 After participating in SEB's International Trainee Programme, Gustav Sjöholm tried out several different roles before choosing to become a Corporate Advisor at SEB in Umeå – an office that he describes is characterised by its sustainable business practices and unwavering focus on the customer.
Tell us more about your role!
– Corporate Advisors play a central role in the bank's branch network. We are the point of contact for corporate customers, and it's our responsibility to develop and deepen our valuable customer relationships. As an advisor, it is therefore important to have a hundred percent customer focus, which includes being attentive, providing guidance, and being there for customers through both highs and lows.
What does a typical day look like for you?
– During a typical day, we have several customer meetings scheduled. Some of the time in between is spent preparing for these meetings, as well as taking calls from other customers. In addition to that, we work proactively and often reach out to our customers to discuss their current situation as well as future investment and banking needs. There is never a question or day that resembles another, which means you are always learning something new.
What is the best part of working at SEB?
– First of all, I love working with our customers! SEB is a well-known brand with established trust, where sustainability and customer needs are always in the focus. As an employee, you truly feel that you, and the bank as a whole, contribute to a sustainable societal development, which is very important. There are also good internal career opportunities – for example, it's fantastic that I was able to bring my professional career with me to Umeå after the Trainee Programme.