Belgin at UNQUO helps solopreneurs to get an easier everyday life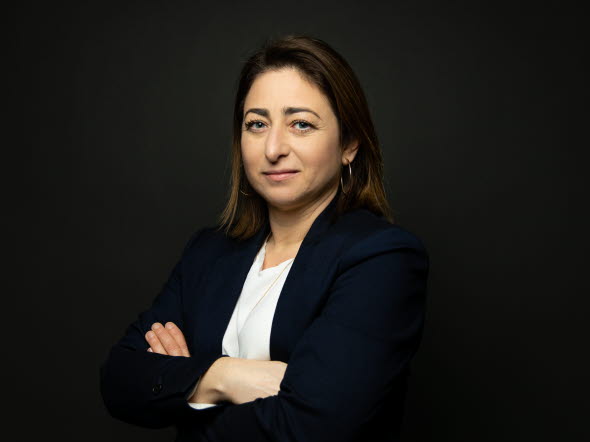 After 12 years as Head of Entrepreneurs and Start-Ups at SEB, Belgin Alalinli felt that it was time to try something new. With experience developing several of the bank's initiatives to support and inspire entrepreneurs, she now takes on the new role as Community Manager for UNQUO at SEB Embedded - the app that will help solopreneurs in their everyday life.
– There are so many people who carry a dream. It doesn't always have to be about wanting to start the next big company, it could also be about pursuing a passion, the dream of becoming an entrepreneur or wanting to do something fun beside your day-to-day job. Despite this, I think many people don't dare to actually start something of their own.
Many business ideas never turn into reality as the person behind the idea lacks the right knowledge, network and tools to be able to succeed. Being able to contribute to creating more jobs by supporting entrepreneurs is something that Belgin describes as the reason why she goes to work every day. This is something that she not only worked with in her previous role, where she created "Entreprenörstrappan", but also in her current job at UNQUO, which focuses more on helping solo entrepreneurs, also known as solopreneurs.
– There are about one million solopreneurs in Sweden, that's a very large group. But we rarely speak about them, and they are not often acknowledged. A goal that I have is therefore that UNQUO should become the company that both celebrates, advocates for, and creates real change so that this group can have a simpler everyday life.
In what way can UNQUO help solopreneurs?
– As a solo entrepreneur it is very important to keep track of both the company's finances, but also your private finances, Belgin explains.
The team at UNQUO, therefore, work on creating an app that helps liberate solopreneurs from financial stress by gathering all their finances in one place. This way UNQUO can help to create a better balance between personal life and work.
– The app is still under development, but it's really exciting taking part in this phase, where things aren't finished yet. Through feedback from our users, we can keep developing features that we know solopreneurs actually need.
Being able to lead without being the boss
In her role as Community Manager Belgin works with finding new collaborations, creating a community and discovering new ways to strengthen the brand.
– But just like in my previous role, I still work a lot with entrepreneurship, only this time I have a different target group - the people that are doing it solo, Belgin says, and further points out how there are many similarities between the two roles.
– For example, being able to lead without being the manager. I'm supposed to create something completely new, but I cannot do that by myself. That's why it is important to bring the right people with the right skills into this project. My role means that I must involve and inspire the people that I work with to get a good result.
What do you take with you from your previous role?
– I have learnt a lot, especially when it comes to building something new and how to think in those specific situations. Being able to create something from a blank canvas, since UNQUO still is very new, I think is both fun and exciting. I have loved my previous work, and I am very proud of the fact that I created something that will live on after me, especially at such a large company like SEB. I take a lot with me from that.