"Belgin spots entrepreneurs where few others look – this is how she drives new initiatives at SEB"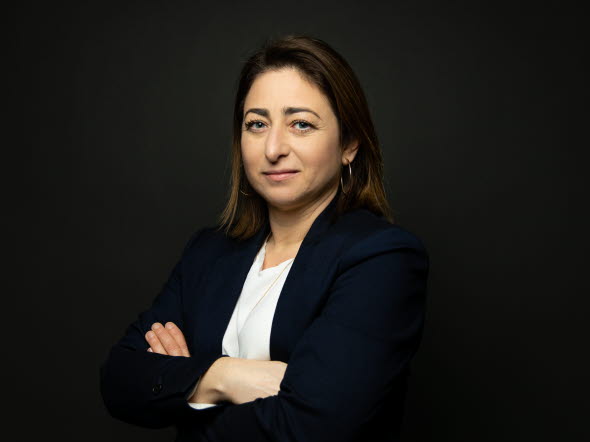 Belgin Alalinli at SEB could be called an "entrepreneur-creator". She is behind several of the bank's initiatives to inspire more entrepreneurship, especially among those who often do not have an entrepreneurial role model. Many of the concepts where she has been involved in development have been successful – but how does she view driving new initiatives in SEB's environment?
Good business concepts are not just the domain of people of a certain age, gender or background. On the other hand, many good business concepts are never realised since the person behind the idea lacks the right network, sufficient self-confidence or good tools. This is something that Belgin Alalinli, Head of Entrepreneurs and Start Ups at SEB, has got to grips with.
"When I am out and about in the entrepreneurship ecosystem, I am often aware of what's missing and which people are not represented. A major driving force for me is wanting to be involved and to influence. I want to contribute to more companies emerging and job opportunities being created. This is certainly to do with my seeing at first-hand how destructive unemployment can be," she says.
Among other things Belgin has started Entrepreneur Camp – a week-long activity for people aged 16 to 19. The camp is now in its fourth year and there has been great diversity among delegates. Together with SEB's collaboration partners state-owned Almi and the YEoS entrepreneur network, she recently launched 'Starta Smart' – a programme aimed at women who want to pursue their business concepts.
So when you have an idea and feel 'SEB should do this' – how do you move forward?
"I think the most important thing is to involve the right people, with different skills, as early as possible. In fact it is just like when you start a company – it is about putting together a good team. Actually, I usually see each project as its own little start-up."
Innovation lab was an eye-opener
Belgin has worked at SEB for over 20 years, but just over four years ago something happened that she describes as an eye-opener. She had a gig at the 'Innovation lab' – a sort of free-standing experimental workshop within the bank where employees can develop their ideas for new solutions.
"At the lab, I learnt a lot about developing ideas and realised that I needed a mandate to drive the big initiatives that I wanted to see implemented. At SEB there are all sorts of opportunities to present new ideas and develop different creative concepts. But you need the courage to say what you want to do, contact the relevant people and set out a clear plan. Quite simply, to give yourself a mandate. I just wish I had discovered this a little earlier," says Belgin with a laugh.
Currently, how much of your job content do you choose yourself?
"A great deal. My role is in the part of the organisation called Corporate Market and of course I know what our common goals are – it is always these that I work from when I am thinking about different activities and initiatives. Then I have a manager who shows great confidence in me and clearly that makes it easier to make new things happen."
Read more
Entrepreneur Camp (In Swedish)
'Starta Smart' for women (In Swedish)