At SEB Private Equity we use our platform to influence portfolio companies and global investment partners to integrate sustainability into their core business models as well as applying an effective working model around sustainability.
Our ambition is to support our businesses in making a lasting difference in society and apply sustainable practices, regardless of starting point.
To make this possible, we take an active role in the ownership of our businesses. To us, this is a vital part of the success in the private equity industry. We do not want to sit on the side-lines and hope someone else do the work.


Private Equity Sustainability Report 2022
Our sustainability framework
For us it is important that the outcome and magnitude of each sustainability initiative is as profound as can be, and we have therefore adopted a systematic approach to evaluate each decision per the following criteria.
Controllability – The level of control the company has over the outcome when implementing a measure.
Scalability and reach – How much positive impact the initiative has on the business' sustainability footprint and how well it can continue to scale as the business grows.
Commercial angle – How well does it affect the customers' or other relevant stakeholders' decision-making?
Measurability – How easily the desired effect can be measured and followed-up.
Cost – Initial and ongoing cost of implementing the measure.
In addition to the above, we help our business and global investment partners implement policies and routines to adhere to best practices and align the entire organisations around a shared ambition.
How we pick our investments
We believe that true impact occurs when businesses become more sustainable. Therefore, we will not only invest in already leading, sustainable businesses. We also seek to invest in businesses with a more neutral position at entry, but with a large potential for improvement.
Moreover, we exclude industries and businesses that we consider to be misaligned with our ambition and potentially destructive for society. Such businesses, which we have decided to exclude from our scope of investment, include among other things:
Tobacco, cannabis and alcohol.
Pornography.
Gambling.
Extraction of thermal coal, oil and natural gas.
Biological weapons, chemical weapons, cluster munitions and nuclear weapons.
Our commitments
SEB Private Equity has been a signatory of the UN PRI since 2008 and received a 4 out of 5 stars rating in 2021.
SEB Investment Management is committed to achieving investment portfolios with net-zero greenhouse gas emissions by 2040.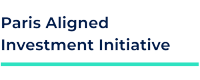 SEB Private Equity is an active party in the Paris Aligned Investment Initiative Private Equity Working Group.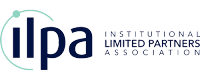 SEB Private Equity has signed the ILPA ESG Data Convergence Initiative – a partnership between Boston Consulting Group (BCG) and ILPA to harmonise ESG reporting in the private equity industry.
You're always welcome to contact us if you have any questions about our services.