Singular for companies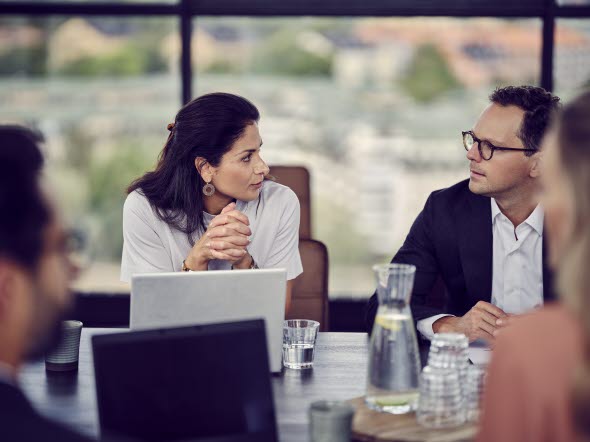 SEB has deep competence around capital raisings and M&A and an unparalleled network of investors active in the Nordic region. We aim to build strong and long-standing relationships by supporting you throughout your growth journey, from early stages to a potential exit.
Capital raisings
We help you with your long-term capital raising agenda – from understanding how much capital you should seek and when, to building your investment story and financial plan and finding the right investors and closing the deal. Naturally, you as an entrepreneur will be the one pitching your case to investors, but we can help you make the fundraising process as efficient and successful as possible, so that you can focus on building your business. We support companies raising capital in late seed rounds and onwards.
M&A
Have you built a successful company, but need a partner to take the next step? Or maybe you are looking to expand your business with strategic acquisitions? SEB has a broad network of strategic and financial investors and vast experience from M&A deals, substantially increasing the likelihood of a smooth and successful transaction.