Business Arena
Introducing the next generation of Corporate Banking.
Next generation of Corporate Banking.
We believe that a world of constant change requires flexible solutions. That is why we have created Business Arena – a new digital platform that will grow and evolve over time.
If you are using any of the following services today: C&I Online, Leasing Online, Trading Station, RSCF Online and Online Trade Finance, Business Arena is your next step. This will allow you to gather all your company's most important services in one place and explore new features that are continuously added. With the new platform you will get better overview and control, as well as deeper insights about your business.
Get an overview of Business Arena in 1 min
Virtual Cash Management
You can structure virtual accounts based on your needs and improve your reconciliation process without involving the bank.
Digital onboarding
You can apply and sign for new products in a self service application, for example payments and reporting via file in ISO format. You can also get an overview of your existing product engagement with SEB, for example accounts with connected payment services and reports.
Foreign Exchange
You have access to a new application offering FX spot, forwards, swaps, and buyouts in a modern and user-friendly interface. Here you can book new trades, confirm, or see historical trades.
Integration capabilities
Many business solution vendors have existing integrations with SEB. These business solutions include, among others, Enterprise Resource Planning (ERP) and Treasury Management Systems (TMS). Integration with an ERP provider is one example of an offer that you can digitally sign and activate on Business Arena.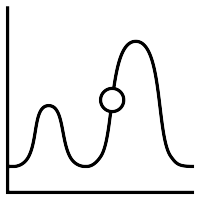 Access to latest market research
To support you in your commercial and investment decisions, we are constantly analysing the market and the major events affecting the economy.
Please contact our Client support for more information and guidance regarding Business Arena and C&I Online.