International internship in India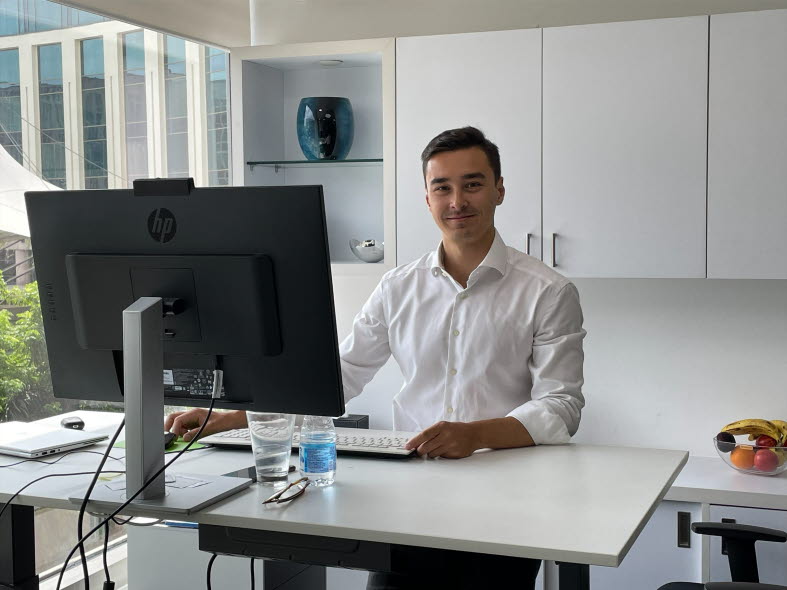 As a part of SEB's Trainee Programme, Philip Lindh, Product Manager at SEB Kort, had the opportunity to visit the bank's office in India for a month. Here, he shares insight into his time abroad and provides tips for future trainees who also want to do an international assignment!
How did you end up on an international assignment in India?
– Most people who go on international assignments visit an office within their division. However, besides Sweden, SEB Kort, where I have my trainee position, only has offices in Finland, Denmark, and Norway. Although it would have been fun to visit those locations, I felt that it might not be unlikely that I would end up there at some point in the future. Instead, I really wanted to take the opportunity to do something new that I wouldn't experience in my regular role. My managers at SEB Kort were also very encouraging and wanted me to go where I thought I would learn the most. So, I started looking into other possibilities and explored all the offices SEB has around the world. That's when I became interested in India. India is one of the world's largest economies, which felt educational, but also exciting from a personal perspective.
What did you do during your time abroad?
– The office in India is part of Large Corporates & Financial Institutions (LC&FI), which is not the division I normally work within. However, since LC&FI is such a central part of the bank's operations, I wanted to gain more insight into how different processes within the division work. Much of what I did in India was therefore new to me, and I definitely learned a lot! For example, I worked on a report related to political macro trends in the country. Also, I had a project where I had to create a visualisation of SEB's customer database in India. The project I spent the most time on, however, was a strategy report that aimed to investigate how other international banks operate in India. A significant part of the project involved gathering information, both through my own research but also through meetings with other banks. Already in my first week at the office, I got to meet top executives from various international banks, and it was really exciting to have that trust so early on!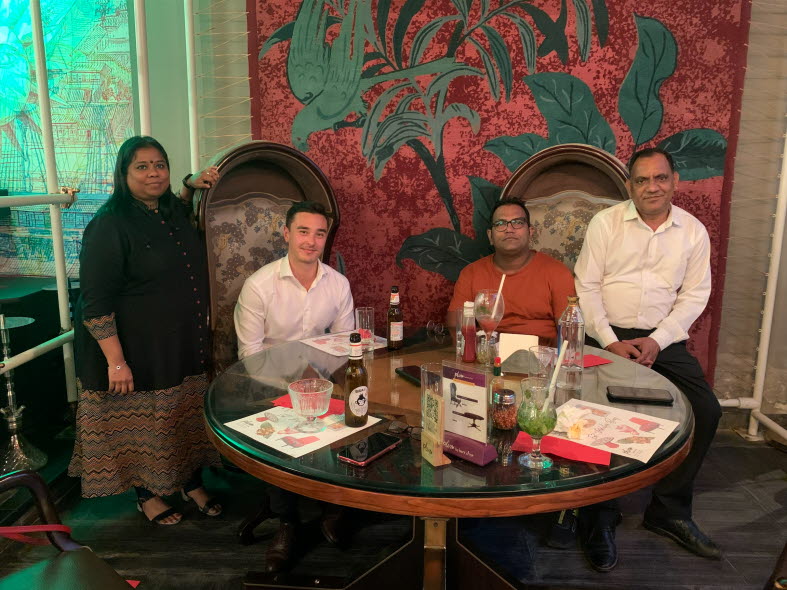 What do you take away from the trip?
– First, I will take away a lot of general knowledge about how banks work with their international customer offerings and also what specific services SEB offers to our customers abroad. I've also learned a lot from a cultural perspective. The way business is conducted in Sweden is not necessarily the same as it is done in other places, and it has been very interesting to gain insight into that.
Was there anything that surprised you during your time in India?
– The office in India is a representative office, which means that there is actually no direct business activity happening there, even though they are involved in all processes. The office has only three employees. Everyone works incredibly hard and is truly excellent at what they do, which I cannot emphasise enough. They truly deserve more recognition because many people within the bank are not even aware of the office, despite the significant contributions they make.
What tips do you have for future trainees who want to go on an international assignment?
– My first tip if you want to go on an international assignment is to identify what you want to do and which area you want to learn more about. Once you've figured that out, finding which offices are relevant for you to visit becomes much easier. After that, start reaching out to different people within the bank to learn more about the office you're interested in, but also to share more about yourself, the conditions for the rotation, and discuss potential projects for your time abroad. Also, make sure to use the network of contacts you've gained through the Trainee Programme - perhaps you already know someone who has visited the office you want to go to? My second tip is, therefore, to dare to reach out and ask!
For questions, feel free to send us an email.