IT-Manager from West to East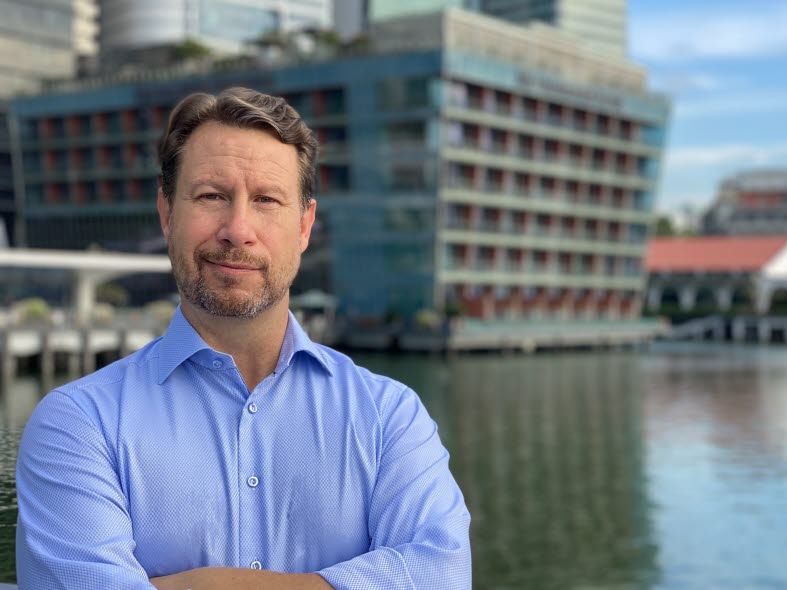 From Gothenburg to Blekinge, back to Gothenburg, to Stockholm, London, New York and now Singapore. How does one do that? Mats Beausang, SEB's Head of IT Asia, has the answer.
Mats was born outside Gothenburg and loves to be close to the sea, travel and experience new things. He has a bachelor's degree in IT, followed by a master's degree in Economics and Financial instruments. After his studies, Mats started working as an IT Support Manager at another large Nordic bank, before finally finding his home at SEB.
"I received a job offer from Enskilda Securities in London, which was the name of SEB's Investment Bank in the past. I was there until 2016 when I moved to New York for the position as IT Manager."
What is it like working in Singapore?
"Although I have already worked abroad in both London and New York, there are many differences. I came to Singapore in August 2021, and now after a year I am starting to fully understand my role and duties as Head of IT, not only in Singapore but also in Shanghai and Hong Kong. It is interesting to essentially be first in the world to receive news. We are also the first to detect disruptions in IT systems, which is a part of the challenge."
Mats describes how he has wanted to come to Asia for a long time, and that he already in London had the goal to get there. He finds it exciting to be in one of the world's major financial centers, with a completely different culture and people.
"It is a fairly small office, but that's how you get an insight into the business in a different way and a sense of what everyone is doing. I work broadly and do things I might not have in a larger office. It is also interesting how the role of Head of IT has changed over the years, as we now have the technology part centrally, unlike when I started working abroad. We need other types of knowledge today. Among other things, the safety aspect is very important."
As Head of IT, Mats must be solution-oriented, and he works a lot with project management. His role means that he is both IT manager and IT security manager. He says that he continuously tries to create a better picture of his role and understand different processes.
What do you take with you from working in Singapore?
"I love finding solutions to problems, that's the best thing about my job. It is a joy when you crack a problem and know that it is a long-term and stable solution so that customers are more satisfied or that a security risk has been reduced.
I often think 'wow, I get the chance to experience this'. What I take with me for the rest of my life after working internationally is how things work everywhere and how much knowledge there is in the offices. It's fun to see where you end up, who you meet and what you can learn."