The feeling of a local bank and the reach and impact of a global bank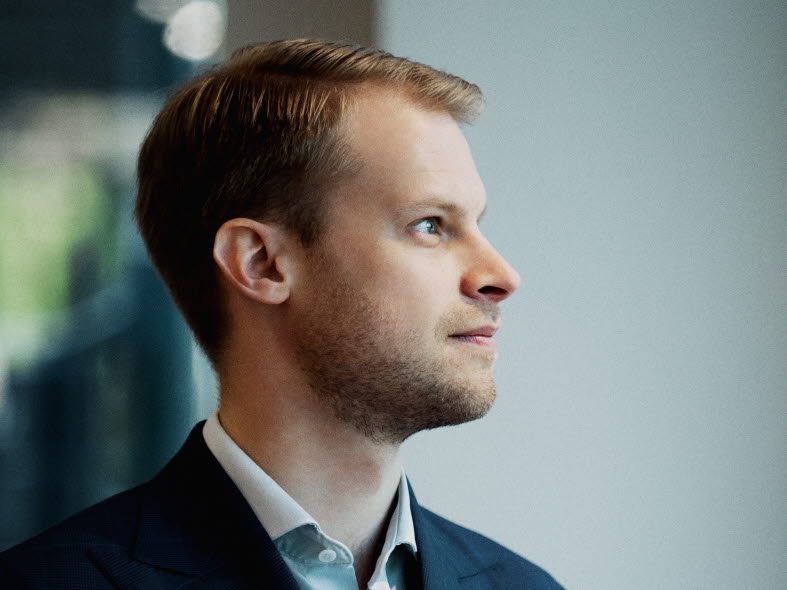 Emil works in the Debt Capital Markets team in Helsinki, Finland. We spoke to him about his role within SEB.
Describe what work you do and how you ended up where you are today?
"It's probably easiest to go through it chronologically to understand how I ended up at my current position at SEB. My first experience with SEB was during my studies, when I got a summer internship here. At the end of my studies, following other internships, I applied for the International Trainee programme at SEB, which is a one-year full-time role mixed with training and networking. The International Trainee programme allowed me to see and understand the bank from a holistic perspective and I had the chance to meet people from all across the bank. The programme included 25 other trainees from Finland, Norway, Germany and Sweden. I had a lot of interaction with the other trainees and senior management, so I was exposed to the huge variety of opportunities that exist here at SEB.
During my trainee year I worked with the Finnish CFO, and after that I wanted to have more client interaction, which led me to the Loan Origination team where we do lending for large corporations. I did that for a year and a half and then started to do more work with our Debt Capital Markets (DCM) team in Helsinki where I have been for three years."
What does a day in your life look like?
"In my team, we connect companies that need debt with investors that are looking to invest in debt instruments. We have ongoing conversations with large corporates in Finland and the Baltic region in order to structure debt instruments for them to issue in the capital markets where investors can buy in. Sustainable instruments have become a big part of my work in recent years, and I'm partly responsible for structuring green and sustainability-linked frameworks for issuers."
In what way does SEB encourage you to develop in your career?
"There are a few ways actually. Firstly, everyone here is encouraged to take responsibility. If you do this well, you also get the respect and support to continue to work this way. Managers want you to step up and take initiative and gain more and more responsibility as you grow. SEB is a rather flat organization, due to the fact that a lot of the work tasks span across teams.
Secondly, I think there are a lot of opportunities to move within a certain office or even abroad. SEB definitely believes in supporting internal mobility for people who want to get into a new area of the business or can bring some expertise to a new location.
And finally, SEB has a huge and constantly evolving library of internal trainings to ensure employees are always developing and meeting other colleagues."
How does SEB work with equality and inclusion?
"This is a really important consideration for the bank. An example of this, early in my career, was that during the interview processes for my internships, there was a very broad range of students included in the sessions. In other interview processes I usually saw only students with a narrow and standardised background, but SEB sought out students from various backgrounds in terms of education and geographical reach for interviews."
Why should young talents join SEB?
"I think SEB creates a really strong platform for your career; there is a large global network, good culture and sustainability focus. It is very appealing to have the feeling of a local bank but with a serious global reach. The culture is very open and friendly. Everyone is made welcome. For me personally, it's also very exciting to be part of a bank that takes sustainability seriously and wants to be a forerunner in that arena."