Being able to change direction within the same company is an advantage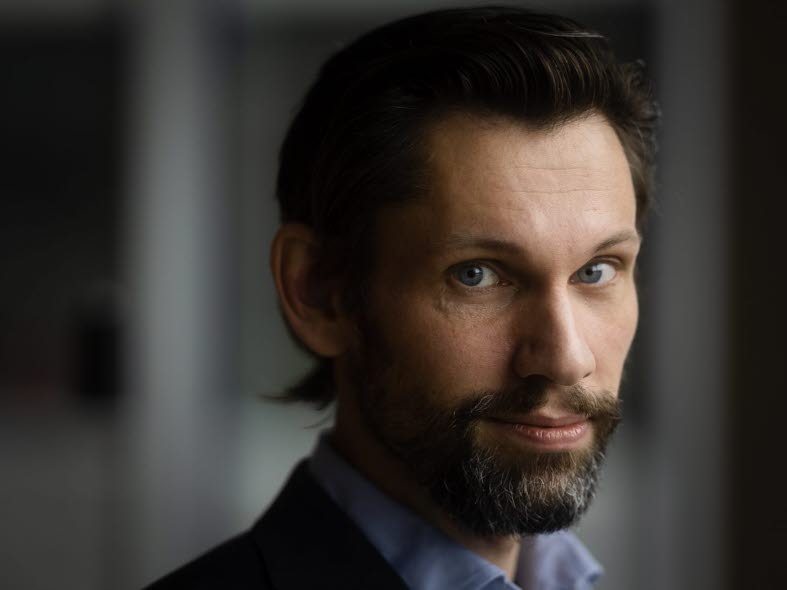 After just over ten years in the same part of the organisation, Erik Jacobsson felt it was time to try something new, to learn about new products and meet new colleagues. It was like joining a new company. I have really gained what I hoped for with this change. This is the strength of a large company like SEB, that such opportunities exist," he says
Erik Jacobsson joined SEB in 2009 when he came directly from his studies at the Stockholm School of Economics. He started at the Large Corporates & Financial Institutions division where he worked until this year. He has held various specialist and managerial roles but always in the Collateral Management Unit which works to reduce credit risks in the bank's trading.
In January, he switched to a new job in a different part of the bank. He started as a global process owner for bank loans and collateral within the Lending Operations department.
"I felt I wanted to try something new simply because I had worked in the same part of the organisation for so long. I wanted to find a new context and meet new people. When this opportunity came up, I jumped at the chance. It feels really great so far," he says. Lending Operations is a department with approximately 120 employees in Stockholm and Vilnius. Erik belongs to a group of some ten people who work with process development.
"Under normal circumstances, we travel between the countries quite a lot. But because of the pandemic, I haven't been over to Vilnius yet. There are many colleagues I have not yet met except through video meetings in Teams."
How do you work to develop the processes?  
"The focus is on streamlining and automating our processes.  In recent years, they have successfully worked a lot with script and robot solutions. This involves letting robots perform standardised and recurring tasks. This speeds up existing processes but is not necessarily sustainable in the long term."
Instead of patching and fixing existing processes and replacing manual steps with robots, the aim is to achieve true automation end-to-end, i.e. from start to finish.  
"We try to develop self-service solutions. Instead of our business advisers contacting Operations for help with punching data into a system, we try to develop solutions where they can solve the task themselves in the systems they work with. In this way, we avoid duplication of effort.
"You could say that we work to make ourselves superfluous. As much as possible must be solved directly in the systems by our advisers and ultimately by the customers. The long-term vision is that customers will be able to do most things themselves without anyone from SEB needing to sit and enter the same information into a system."
What are the biggest advantages of automation for the customers and for the bank?
"From a customer perspective, this is about doing things faster, more smoothly and more securely. You perhaps fill in an application, get an immediate response and the loan is paid provided it is approved. This year we launched such a solution for 'Enkla lånet, our collateral-free loan for private individuals. Provided you meet the criteria, you are notified immediately and the money is paid out in a fully automated flow. Naturally, it is not possible to take away human assessment from all credit assessments. But we want to automate what can be automated.
"From the company's perspective, it is, of course, excellent if we can avoid duplication. We don't need to have a lot of employees who in principle sit and fill in details to and fro between different systems."
What is the most enjoyable part of this job?  
"What drives me is understanding a holistic perspective and this job is very much about that. It is only by understanding the whole that you realise how to change small components in a good way in order to move towards the strategic goal.
"What is most enjoyable is when you can link the changes we make to some form of improvement for customers. One clear example during my time here is a solution for digital signing. Here we work with a third-party supplier where you can in principle plug a digital signing module directly into our existing processes. We do not achieve full automation, but we simplify customers' everyday lives here and since they do not have to visit an office or send letters back and forth in order to sign a paper document."