SEB and music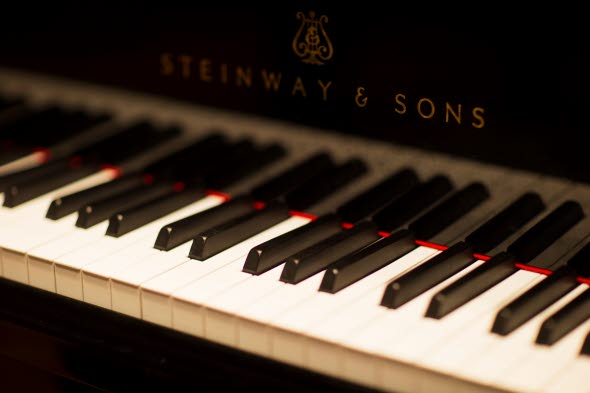 Since 2005, SEB has supported the Royal Philharmonic Orchestra in Stockholm and since 2009 the Gothenburg Symphony Orchestra. By supporting culture, we wish to encourage creativity and allow for more people to enjoy cultural experiences. Included in these partnerships is also the school orchestra concept El Sistema. El Sistema is a non-profit organisation that uses music as a tool for supporting children's and young adults' development.
The collaboration with El Sistema is a long-term com­mitment. In June 2015, the music festival "Side-by-Side by El Sistema" was held in Gothenburg, where more than 3,000 children and young adults from around the world met to play music and sing together. In 2020, due to the pandemic, Side-by-Side was arranged digitally for the first time, with 700 participants from 30 different countries. SEB invited Kodcentrum (Code Center) to the festival to teach the participants about music programming on computers.
Supporting young people's dreams
To encourage young people who dream of pursuing a career in music, SEB supports Konserthuset's summer musicians and SEB Young Artists.
For many years, one of the bank's Christmas traditions has been to invite customers to a grand Christmas concert at the Concert Hall in Stockholm. Naturally, with the ongoing pandemic in 2020, we had to reconsider. So instead of hosting a traditional concert, SEB and Konserthuset Stockholm arranged for SEB's Young artists to perform outside approximately 20 nursing homes around Sweden.
SEB's Young artists perform in nursing homes
Making music accessible
Together with Konserthuset Stockholm, SEB has developed educa­tional films about musical instruments for children and young adults for Konserthuset's platform Konserthuset Play – a web portal with recorded con­certs with the Royal Philharmonic Orchestra. The aim is to make the concerts more accessible and inspire to music and learning.