Nordic island life
With tens of thousands of islands, each with its own character, it's time to steer your next trip to one of the more unknown islands of the Nordic coastline – or in a lake.
SWEDEN
Lurön
Visit an island in a lake, more specifically Lurön in Sweden's largest lake, Vänern. The island is part of an archipelago with about a hundred islets. On the main island there is a hostel with an adjacent restaurant. On the menu? Fish from Lake Vänern, of course. The simplicity and the hiking trails, the sauna and the refreshing dip are the attractions here. In the evening you can sit on one of the wooden benches and wonder how on earth the cows got on to the island.
Ulvön
Ulvön is called the Pearl of the High Coast and that may well be true. If you notice a special scent in the air, it's probably because they've been making fermented herring here for over a hundred years. Here you can live, eat and stroll along the picturesque Hamngatan, with its beautiful wooden houses. From Lots­berget you have a panoramic view and if you listen carefully, you may be able to hear someone singing Ulvön's own song.
DENMARK
Läsö
This is a salt-soaked island, literally. On Läsö, salt is produced in salt works, which you can visit. Salt is also an important ingredient in the 37-degree salt basins you can swim in at Läsö Kur, a spa built in a former church. On the island you will find the fine seaweed farms with their traditional half-timbered houses and roofs of eelgrass. But, the best thing is probably what you find on your plate: local scampi.
Vejrö
In Smålandsfarvattnet you
will find this little Danish gem
of 1.57 square kilometres and only two residents. Despite its diminutive size, the island has accommodation for visitors, such as Vejrö Resort, Hotel Vejrö or Bed and Breakfast Sejerlund, as well as restaurants, the cosy Skipperly, which is one of the island's gathering points, or the food truck Schymann.
NORWAY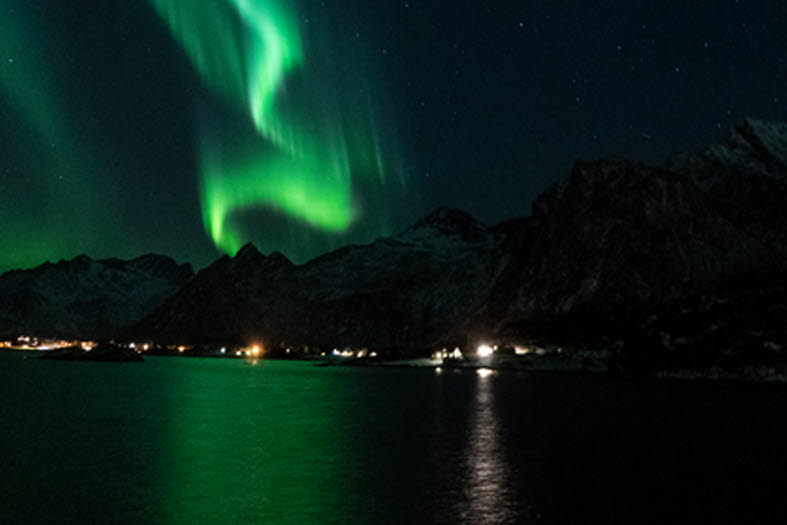 Myken
There is little congestion on Myken. Only twelve permanent residents live here and there are no cars. Enjoy the view of Lofoten's peaks and Svartisen's glacier. Visit the lighthouse with sweeping views in all directions. After all, this is the island that lies furthest from the Norwegian mainland. It is also an excellent island to be stranded on, because it has its own whiskey distillery, the first Arctic distillery of its kind that also offers guided tours with tastings.
Fleinvær
Cool architecture, northern lights and fishing. The Arctic Hideaway at Fleinvaer actually started as a project to create a beautiful place to work. But the buildings turned out to be excellent for overnight stays. There are four small houses where you can book up to eight beds – and yes, the cabins are storm-proof.
FINLAND
Klovharun
In the Porvoo archipelago on a windswept cob lies a simple wooden cottage with windows in all directions, without electricity. For 25 years this was where Tove Jansson spent her summers with her partner Tuulikki. It was here that she got inspiration and wrote many of her fine works. After the boat broke down in 1991, she moved from the island and donated the cottage to Pellinge Hembygdsförening, which rents it out during May-June.
Hailuoto
On the northern tip of the Gulf of Bothnia is a birdwatchers' paradise called Hailuoto. There are several bird towers scattered around the island and if you're lucky, you might see more than 300 bird species. Bring the binoculars! In the evening, try a beer from the local brewery Hailuodon panimo and listen to Organum, a sound artwork created by a local artist. Depending on the season, you can choose to camp, stay in inns or on farms on the island
Get in touch
Get in touch and we will contact you for a first meeting to discuss how we can help you achieve your ambitions and goals in life.