Back to the roots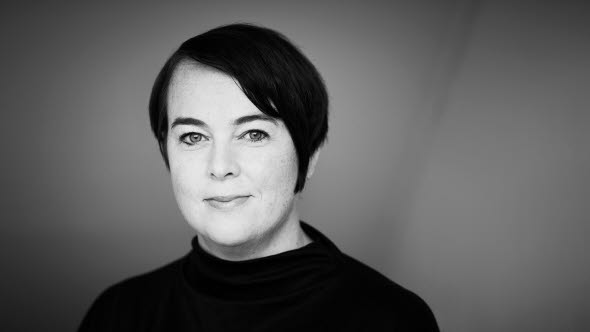 Wood has been used in Nordic interior design and architecture since time immemorial. Now wood is hotter than ever. Both for its durability and for the feeling of security that the material offers.
The magazine Arkitektur's editorial staff in Stockholm follows and debates Swedish architecture and also considers international trends. Editor-in-Chief Malin Zimm has a good overview of the industry. She sees two clear trends they are noticing right now.
"Wood construction has been an all-encompassing trend for several years, as has renovation instead of demolition. Behind this trend is an awareness of the underlying cultural heritage."
Building in wood permeates the entire Nordic architectural world and Malin Zimm has a clear example: In the Nordic pavilion at the Venice Biennale. Sweden, Norway and Finland's joint and latest architectural contribution was a collective house – "What we share" – designed by Norwegian architectural firm Helen & Hard.
"It represents an idea of social housing, a modern form of collective, built to full scale in wood from floor to ceiling. The pavilion served as a display for the countries and the wooden interior strengthened the Nordic identity."
Building more or less fully in wood, from frame to façade to interior, is increasingly common, regardless of whether it is single-family houses, holiday homes or apartment buildings. Behind the trend, among other things, is an increased focus on sustainability.
For architects and builders who want to profile themselves in sustainability, wood offers clear symbolism.
It also means technology development in construction.
"In the past, there has been scepticism about wood and its properties, such as increased fire risk, which is not true. However, acoustics have been a problem. Imagine living in a guitar: it resonates. But new technology can alleviate those problems," says Malin Zimm.
She mentions as well the recent wake-up call regarding the concrete shortage, which also contributes to a continued boom for wood.
"It is interesting that Sweden is one of the world's ten largest exporters of timber. Architects are champing at the bit to build more in wood and builders have new knowledge."
There are also a number of external trends that contribute to our desire to build in wood. Malin Zimm calls one of these "local exoticism."
The pandemic has meant the domestic adventure and experience industry is extremely strong, equally popular in all Nordic countries.
A "staycation" is already familiar to Swedes. They want to "glamp," mountain hike, taste wilderness gastronomy and experience the best Sweden, Norway or Finland offers at home. New concepts such as campfire barista, wine in the woods and the Finnish Superwood Festival all appeal to urbanites who want to experience nature but in a safe way.
It has an impact on where and how we want to live.
"We want a small, reclusive holiday home, comfortable with fantastic architecture in a secluded, scenic location."
That Nordic hearts long for cultural heritage, and to renovate and develop existing values, is also something that is clear and affects the feeling for wood."
In the Nordic region, people live in old, high-quality environments that have not been destroyed by war or earthquakes. There is an old building culture, and people see the qualities in building things that last. There are also many talented conservators in the industry.
Today's architects must be good at building from what is available.
"The most sustainable building is the one that remains and is renovated or rebuilt instead of building new," says Malin Zimm.
This is also about recycling and upcycling materials, thinking circularly. An architect must not only create based on the needs of a client or user but also based on society's resources and the planet's limitations.
"It's a bit like remaking a piece of clothing, it requires at least as much creativity as sewing a new one. It is still a design task, and no creator embarks on a task without limitations. Starting with a blank sheet is not the same challenge," says Malin Zimm.
Get in touch
Get in touch and we will contact you for a first meeting to discuss how we can help you achieve your ambitions and goals in life.