Summer and part time jobs for students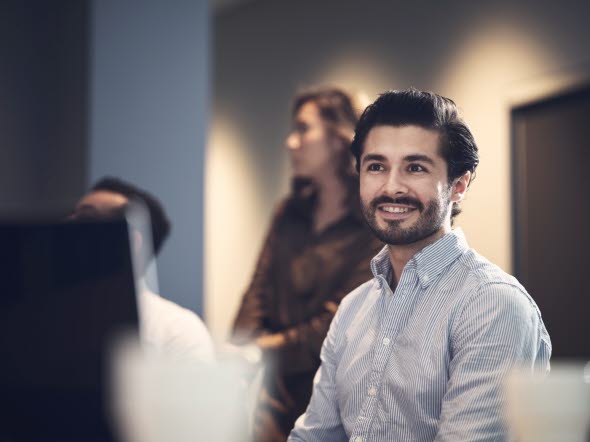 SEB offers opportunities for students in different parts of the bank. Working extra during your studies gives you an exciting opportunity to learn more about the banking sector and SEB's operations.
We offer both summer jobs and part-time jobs during your studies. You will gain new experiences and knowledge by working in a global banking environment and getting to know SEB as a possible future employer. We seek engaged and innovative employees who collaborate to find simple solutions in a changing context.
Who we are looking for
To thrive with us, you are passionate, driven and have an innovative approach. You have good analytical skills and a genuine interest in the financial market. You take your own initiatives and are stress-tolerant while at the same time you have personal integrity and good judgement.
General requirements
You have an ongoing or completed degree programme depending on the requirements for the role you are applying for and you are also fluent in spoken and written English. Some roles also require fluency in the local language, both spoken and written. It is a merit if you have previous experience of working life or other involvement within a relevant field.
How to apply
You can apply using the button on the foot of this page where you will find a list of the current vacancies. Recruitment to summer internships at SEB is ongoing during the spring, so do keep looking since we continuously publish advertisements for new positions.