SEB is a full-service investment bank, offering advisory and financing across all corporate and institutional client segments. With a long and proven track record, we are recognised as the leading Nordic investment bank, offering clients a single point of entry to the region.
Our core presence is in the Nordic market, but our team of 250 professionals is also represented in Frankfurt, London and New York. Our clients are mainly large Nordic corporates, financial sponsors, and international companies with an interest in the Nordics.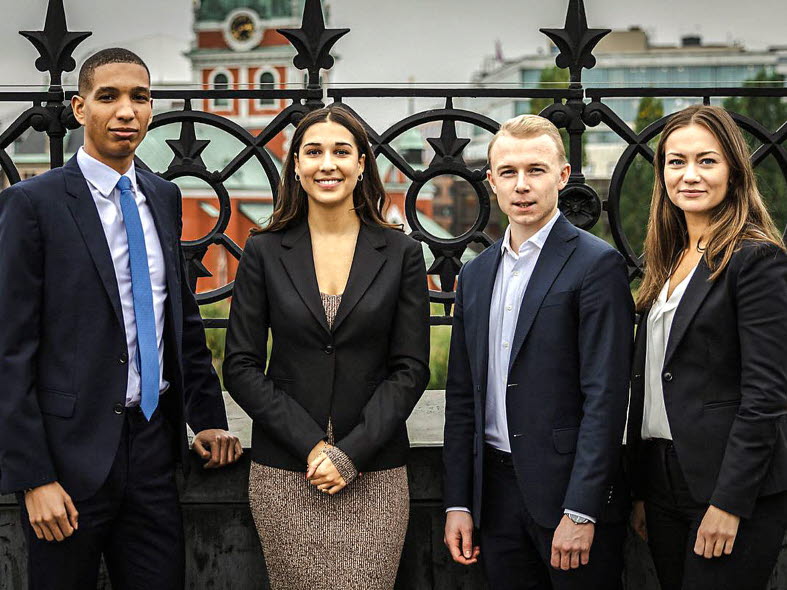 About the programme
SEB's Investment Banking Internship is the perfect opportunity for you who have completed at least two years of studies on an undergraduate level and are interested in getting hands-on experience and learning more about what investment banking is all about. Already from day one, you will take an active role in ongoing transactions and be responsible for the preparation of pitch material and analysing data used in various settings. You will work side by side with experienced colleagues and hence get the chance not only to quickly learn the business, but also to build up your network.
We offer positions throughout the year and the internship lasts for a period of 10 weeks, during which you will work with either Corporate Finance, Corporate Finance Growth or Debt Financing Solutions. Occasionally, students also get the chance to stay with us for two consecutive periods.
Corporate Finance
Corporate Finance Sweden, as part of SEB Investment Banking, is a market leader in advisory services for Mergers and Acquisitions (M&A) and Equity Capital Markets (ECM) transactions such as stock market listings and capital raisings. Our clients consist mainly of large Nordic corporates, financial sponsors and international companies with an interest in M&A and ECM in Northern Europe.
Corporate Finance Growth
Corporate Finance Growth is a full-service M&A, capital raising and Equity Capital Markets team within SEB Investment Banking, exclusively focusing on tech-driven growth companies in the Nordic region. Our team of almost 20 corporate finance specialists support the companies of tomorrow throughout their growth journeys, from early stages until a potential exit.
Debt Financing Solutions
Debt Financing Solutions are responsible for arranging, structuring and executing a variety of debt transactions including bonds, corporate acquisition financings, general corporate refinancings, leveraged buyouts as well as other types of complex debt facilities.
Are you the one?
Our success is based on the skills of our employees, who we see as our most valuable asset. We are always interested in applications from driven individuals with a team-player attitude and a genuine interest in business and finance, in combination with sharp analytical skills. We want you to be dedicated, ambitious and willing to learn. You also need to demonstrate high integrity and strong communication skills.
Welcome with your application
The internship programme is open twice a year for applications with deadlines at the end of September and February.
Full-time positions
If you have already graduated, we also offer full-time positions in Corporate Finance or Debt Financing for high performing individuals who embrace a steep learning curve in an international work environment.