Our private finance experts focus on issues related to the private finances of households and entrepreneurs. They are often seen in contexts where they comment on such things as the development of the housing market, strategies for savings, political decisions and conditions for the self-employed.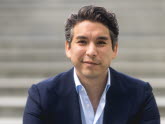 Household Economist
Américo Fernández
Américo is SEB's Household Economist and the bank's spokesperson in matters relating to personal finance. He started at SEB in 2011 and has previously worked as the bank's Corporate Economist, analysing among other things trends in the business sector, developments in the surrounding world, and political decisions and their impact on households and companies.
Between 2016-2018, Américo worked as Desk Officer at the Ministry of Finance, where he analysed and developed political reforms within the area of labour market policy. Prior to that, Américo Fernández worked at SEB, among other things as an analyst within personal finance. He holds a Master of Science in Economics from Linköping University.
---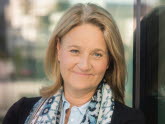 Senior Household Economy Analyst
Susanne Eliasson
Senior Household Economy Analyst
---
Household Economy Analyst
Amie Berglund
Household Economy Analyst
Amie is an analyst within household economy and responsible for the reports Sparbarometern and Sparkollen. She started at SEB in 2019 as a business developer within the pension division, focusing on analysing the surrounding world. Amie holds a Master of Science in Business and Economics from Linköping University
---