Our employees have become great resources for SEB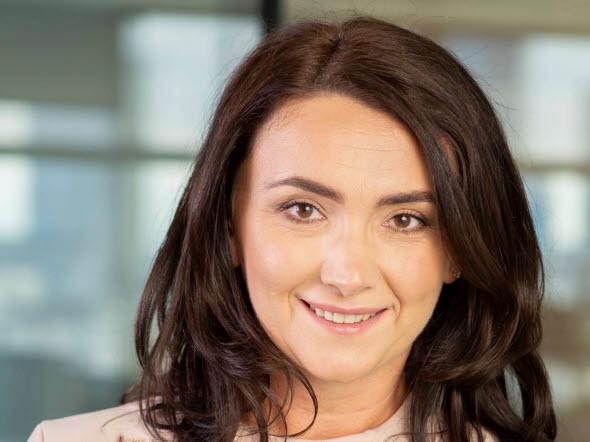 Since its creation in 2019, SEB's Global Business Centre – an extended team platform of resources in Warsaw – has been an integral part of the organisation, supporting existing and new business opportunities. "We attract talented people and create opportunities for them to grow within the organisation and become great resources for SEB," says Lilia Bońka, head of Global Business Centre.
Today more than 250 employees work at SEB's Global Business Centre, GBC.
"We promote internal mobility within the GBC as well as SEB's home markets, and I believe that the work opportunities and career paths that the GBC can offer are some of the most competitive advantages we can offer the local labour market.
Supporting our employees in their constant development helps us to retain great talents and add capacity to the SEB Group" says Lilia Bońka.
Two former GBC employees who are presently pursuing their career in SEB's home markets are Paweł Jaworski and Jakub Wiśniewski.
Paweł joined the Financial Strategy team at the GBC in 2019 and was the first person to be employed. Today he is an Associate in the Financial Strategy team at SEB Norway and a Business Advisor for the Global Energy Coverage team.
"It was the combination of sustainability focus and banking that first made me consider a career at SEB. Working on diverse assignments in the GBC has given me a comprehensive understanding of the organization and valuable opportunities to network.
The move to SEB Oslo has allowed me to work closely with our clients, coverage, and product teams. I have also been entrusted with more end-to-end responsibility, and I find fulfilment in leading projects. Given my prior experience in the energy sector and my keen interest in the energy transition, accepting the invitation to work with Johan Persson, the Global Head of Energy in the bank, was an exciting prospect.
SEB seemed to be a very modern kind of organization, and I can only confirm that it's true".
Jakub is another colleague who left GBC to work as a data scientist at SEB Denmark.
"I really got fond of the GBC – how the place is structured, the people and the young energy there. It was a really good place to start a career," he says.
In February this year, Jakub moved to Denmark to study human-centred artificial intelligence at Denmark Technical University (DTU).
"Fortunately, I was able to continue my work as a data scientist in the Financial Strategy team in SEB Copenhagen. And it isn't hard to combine work with studies since my workhours are flexible. If one day on the university is tough, I can spend more time at work another day. In two years, I will have completed my master's degree."
Jakub's goal is to apply his newly gained knowledge from university to his work at SEB.
"For example, I had a course in model-based machine learning, which covered statistical approach to modelling, and right now we are working on a time-series prediction algorithm which uses similar underlying models that we used on the course. So it's pretty cool.
Living in another country is a great way to develop both professionally and on a personal level. Stepping outside your comfort zone and picking up new skills is what makes you grow. It's also great to learn about new cultures and experience a different city," Jakub concludes.
---
Article published 27 June, 2023
Text: Malin Edwards