This is how we exercise active ownership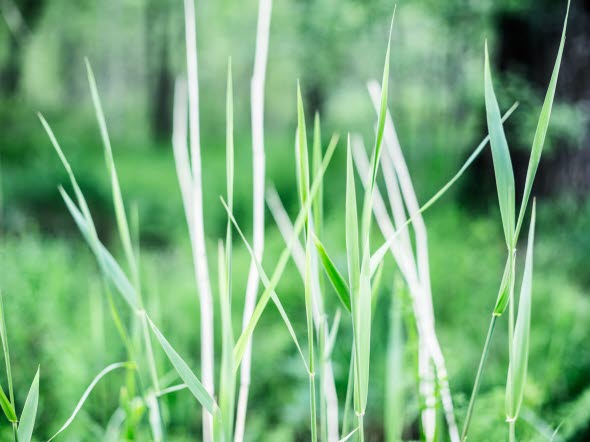 As one of the Nordic region's largest asset managers, it is our responsibility to act long-term and as active owners. We are convinced that companies working in a structured manner with managing the environment, business ethics and social responsibility will be more successful.
The purpose of our active ownership is to safeguard our customers' interests in ownership issues and to influence the companies in which we invest in their sustainability work.
Direct dialogues and collaborations to influence companies
In Swedish companies – where we many times are among the largest owners – we have direct dialogues with management and boards. The topics of such dialogues can, for example, be management systems, risks and opportunities linked to the environment and business ethics. In addition, we focus on remuneration programs and diversity on boards, with women's representation as one example.
By collaborating with other investors, we can generate greater impact on companies outside of the Nordic region. We collaborate with different actors who conduct dialogues with companies in several different sustainability areas, often with a direct connection to the global sustainability goals. We also engage in thematic collaborations to drive issues that are important to our customers.
When investing outside the Nordic countries, we collaborate with Federated Hermes EOS – one of the world's leading player in corporate dialogues. This gives us the potential to become even more successful in the ownership dialogues with foreign companies, where we normally have a smaller ownership share.
In 2020, SEB Investment Management had over 2000 dialogues related to sustainability. One example is regarding the issue of deforestation in the Amazon, where we participated in a dialogue with the Central Bank of Brazil, the Vice President and several members of parliament.
Owner dialogues through IIGCC, PRI and CDP
Another example of how we cooperate in order to influence companies outside the Nordic region is our work with Investors Group on Climate Change (IIGCC), Principles for Responsible Investments (PRI) and CDP Water. By collaborating with other investors in these contexts, we jointly represent a significant amount of assets under management, which gives us greater power to move things forward.
In 2021 our main focus areas within the framework of IIGCC, PRI and CDP were:
Climate; with a focus on the 160 companies in the world that are responsible for the largest greenhouse gas emissions
Climate; with a focus on water
Climate; with a focus on palm oil
Human rights with a focus on access to medicine in developing countries
Work in nomination committees and with general meetings
We engage in corporate governance, for example through our participation in nomination committees in companies where we are large owners. Corporate governance includes issues relating to renumeration policies, incentive programs, capital structure and sustainability. Sustainability primarily includes our dialogues with companies and our advocacy work. We also participate in general meetings and exercise our funds' voting rights.
Our view is that companies that work actively with managing the environmental, social and business ethics effects of their operations will have a greater chance of being successful. A clear focus on sustainability therefore benefits the companies' long-term development. SEB Investment Management's Principles for Ownership Engagement and our Sustainability Policy act as a framework for how ownership issues are handled and describe the requirements we place on companies in which we invest.
The time perspective for our dialogues
The time perspective for our dialogues varies, depending on the issues being discussed and the industry and company in question. SEB IM strives to complete the dialogues within 24 months, but is at the same time aware of dependencies, ownership issues and local conditions. Therefore it is not uncommon for corporate dialogues to take longer.
---
SEB Investment Management AB is a wholly owned subsidiary of Skandinaviska Enskilda Banken AB. The fund company was formed May 19, 1978, with headquarters in Stockholm and organization number 556197-3719.