Insights from Myanmar: From a microenterprise to a business now employing 11 women
The microfinance fund not only made it possible for Amar Sein to provide for her family. Through her enterprise other women got jobs and an income. And Amar can now dream and plan for the future.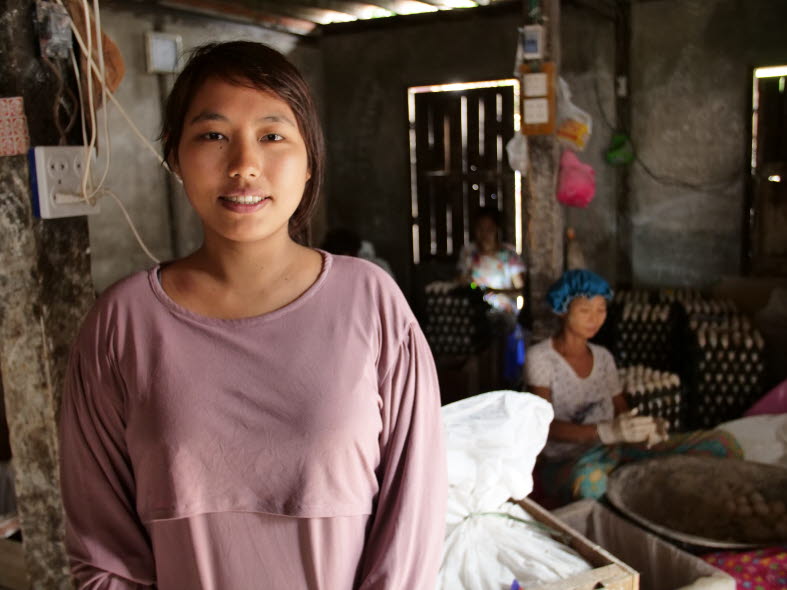 Amar Sein runs a century eggs business in Yangon, Myanmar. Century are eggs that are preserved from a few weeks to a few months, soaked in clay and salt (or sometimes ash). As a result, the yolk becomes creamy, and the egg white becomes dark in colour and gelatinous. Amar supplies the eggs to local restaurants and grocery stores. Amar decided to start her business to increase her income and provide for her family. To increase profitability, Amar had to buy larger quantities in order to receive a 25% price reduction. To be able to buy the larger volumes of eggs, she borrowed from Sathapana, one of the microfinance fund's investees in Myanmar. Amar has gone from a microenterprise to a small business, now employing 11 women. Her next plan is to open a grocery store and purchase a car, in order to follow her brother's footsteps in operating as a taxi.