The trainee programme opened doors throughout the bank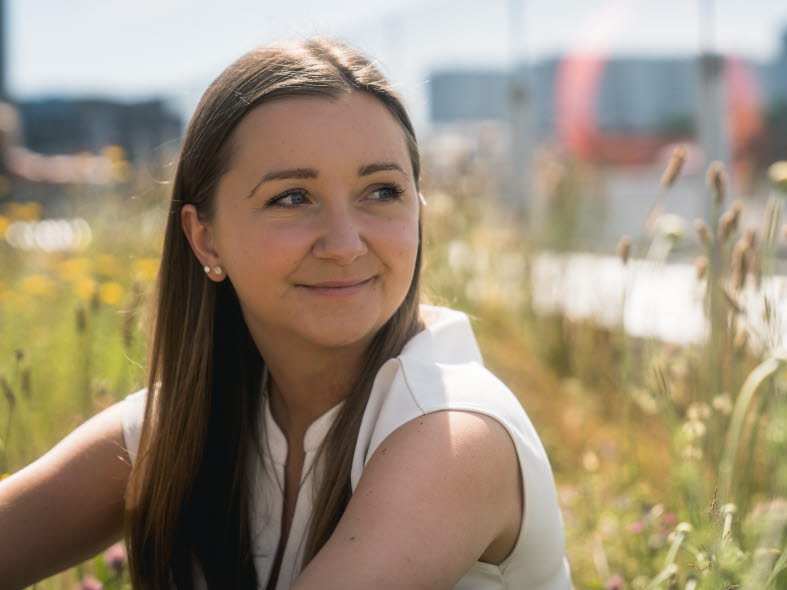 "The trainee programme opened doors throughout the bank," recalls Karin Bergström, who joined SEB as a trainee after finishing her business administration studies in Linköping.
It was during a student exchange year in Hong Kong when Bergström first opened her eyes to the financial sector.
"I had actually envisioned a future as a management consultant after finishing school, but during my year in Hong Kong I realised how far advanced the Swedish banking sector is," Bergström says. "While Hong Kong is considered to be modern in many respects, 'cash is king' is still the rule there.
"With SEB at the forefront of financial services and digitalisation, I felt that if I was going to work for a bank, then it would have to be SEB."
In November 2018 she therefore applied for SEB's trainee programme and began the nine-month long programme the following autumn.
What did you like most about your trainee period?
"Most of all the opportunity to get to know a large organisation. In many ways it was like starting school all over again. We had a very good onboarding process, where the security of being rooted in a home department was mixed with visits and exchanges with other departments and divisions. This gave me a smooth transition from life as a student at the same time that I gained a broad picture of the bank and wide contact network."
As a branch concept developer in the Distribution, Transformation & Support function, Bergström has gained an understanding of how SEB's branch operations work. The focus has always been on mapping customers' current and future needs.
"For example, the corona pandemic has highlighted the need to accelerate digitalisation and work more with digital meetings, so this is something that I have taken back to my unit for further concept development work. But in my job no one day is like the next, so a typical day can also entail helping a branch implement tools or something entirely different."
Could steer content
Bergström relates that she was able to steer a great deal of the content during the part of her trainee programme in which she was given insight into the work of other departments.
"It was really up to me to seek out what I was interested in. It could be anything from participating in projects in other departments to shadowing a person from another division for a few days. It was all left up to me and my interests."
The work in her home department and on projects in other departments was also punctuated with coursework, and Karin says she learned a lot about herself during her training at SEB.
"I also worked with conflict resolution and personal development, for example. The training gave me tools and skills that I will benefit from going forward."
What surprised you the most in your interaction with SEB?
"I hadn't counted on getting such a warm welcome. Everyone was so friendly and invited me to meetings, lunches and other engagements that they thought could be interesting for me.
"Plus, it feels like everyone in the bank has such a positive view of the trainee programme. It was as if the trainee programme opened doors throughout the bank, giving me access to everything of interest to me.
"However, I hadn't realised how much a large organisation like SEB is bound to. Instead of simply 'going for it', you have to check first with Compliance, for example, in order to proceed with a project. There's a lot that has to click and many rules to adhere to."
Do you have any advice to someone thinking about applying to the trainee programme?
"Apply! You won't regret it. And you don't need to know exactly what you want to work with to apply. I am in constant dialogue with my boss and colleagues to find the right path. I knew nothing about banking when I applied for the programme at SEB, but you can learn about most. As long as you are engaged and prepared to take responsibility, you can tailor a programme that suits you specifically.
"And I'm having so much fun together with the other trainees. We support and help each other, and apart from serving as a contact network, many of them will be friends for life."


For questions, feel free to send us an email.