The Trainee Program gave me context and network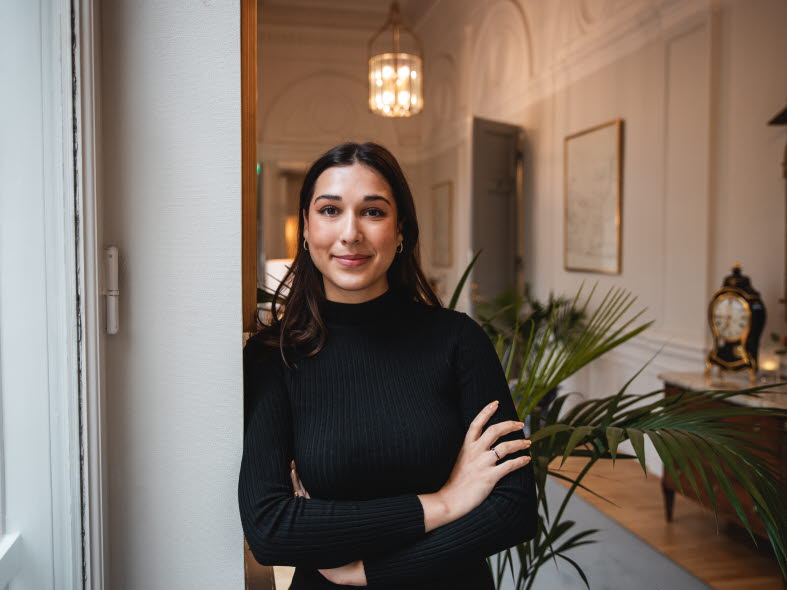 As a trainee at SEB, Isabelle Tandan gained insight into all the possibilities available within the bank. In just two years she has tried out two widely different roles and departments within the organisation.
Isabelle Tandan began working part-time at SEB while studying Statistics and Economics at Uppsala University. After graduating, she decided to apply for SEB's International Trainee Program.
– After studying for a longer period I had to choose between continuing my studies or getting out into working life. The Trainee Program felt like the perfect mix between the two choices. On-the-job training, improving my leadership skills and the opportunity and encouragement to learn within the bank has created a good foundation for my career growth. As soon as you start the program you become part of a larger context and gain the possibility to build a network within the organisation, which I am very grateful for, she says and adds:
– Working at a bank was never my childhood dream. However, I believe the reason for that was that I did not understand what it truly meant. It was not until I got here that I realised how large SEB really is, and how many opportunities are actually offered.
Organised a trainee event
SEB's International Trainee Program takes place for nine months. During this time, the trainees work 70 percent within their respective fields and spend the remaining time on learning activities and networking.
– For example, we got to organise a trainee event with Combient, a cross-industry collaboration network in the Nordics. In total, about 100 people participated in the event, including speakers and other trainees. The event was very appreciated and we had the opportunity to create new connections with the companies within Combient, Isabelle says and continues:
– One of the things I appreciate most about the Trainee Program was that I got to drive my own network, and got a lot of freedom to explore the bank. As a trainee, I could reach out to pretty much anyone within SEB and ask them if they wanted to grab a coffee. This gave me insight into the bank that I would not have otherwise.
Curiosity and a desire to develop is rewarded
During her time as a trainee, Isabelle took on the role of Data Product Specialist within Transaction Services. Just a few months after the program ended she decided to apply for the role of Investment Banking Analyst within Equity Capital Markets.
– I could not miss taking that opportunity, even though I enjoyed my previous role. For one, I wanted to work with something more related to what I had studied earlier, something closer to the market and also my interest in shares. Since this new role is quite demanding, I also felt like it was the right time in my career to take this step, since it still fits into my life puzzle. The tempo is high and many days can be intense, which I enjoy.
Isabelle goes on to explain how SEB wants its employees to stay within the bank for a longer time. Due to this, they encourage trying out new roles and fields, just like Isabelle has.
– Knowledge and experience is essential, but at SEB, curiosity and a desire to develop is rewarded.
For questions, feel free to send us an email.