"We find ourselves in a landscape where customer behaviour is constantly changing"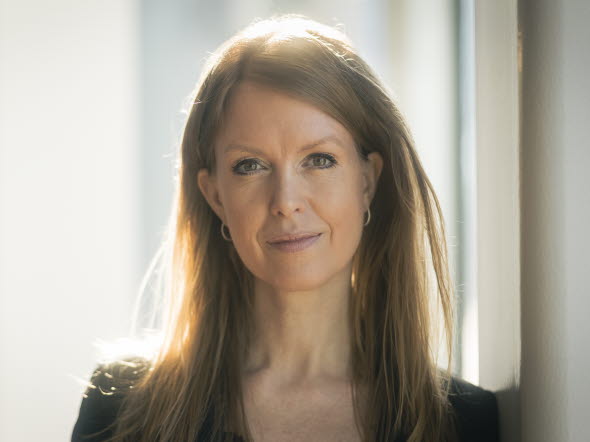 Anna Grandt's assignment is perhaps mostly about driving change and digitalising SEB. At any rate, this has been her goal since she started her journey with the bank.
Today Anna Grandt is Head of Digital, Experience and Innovation and responsible for all SEB's digital channels with the main purpose of making them consistent.
She has developed considerably during her ten years with the bank. Her first role, Head of User Experience, was very much about making a digital customer experience something important in the bank. Now this goes without saying. Since then she has changed her role every other year and advanced within the field of Digital Banking.
"We have constantly developed my role and I now have almost one hundred people in my department. Our team is responsible for all internal, public, private channels and corporate channels but also for Open banking, Customer Experience Design, Advanced customer analytics and SEB's Innovation Lab.
Anna Grandt worked for one of the major mobile phone network operators for some time before taking on a consultant role. She had many different assignments but after three years she longed to return to working more long term with one and the same company.
"I realised that getting to know an organisation gave me a lot. Change takes time and being able to work with a more long-term perspective with improving and developing services and then being there to see the changes, is something I greatly appreciate."
"Smart solutions for understanding customer needs"
Innovation and technology have opened up additional opportunities within the bank. This is achieved both through general customer insights and interviews but also by analysing customer behaviour. Anna Grandt's team works in a very insight-driven way, for example with Service design, UX design and Design thinking.
"For me, innovation is very much about finding smart solutions in order to understand customer needs. A bank is a service function and we must constantly make everyday life simpler for our customers."
Clear vision for continued innovation
For SEB innovative work is very much about having good interaction, in Anna Grandt's opinion. She explains that there is clear vision and that this is crucial for continuing to be the innovative bank they have been for 160 years.
"We set clear goals and KPIs at a high level. This is important. When everyone sits in their smaller teams, they can start from this vision and find new ideas and solutions," she says and adds:
"Our board and management encourage us to challenge ourselves in everything we do. We must work smarter and better – and this is very much about thinking in a long-term perspective."
Anna Grandt is proud of how they recruit and strive to achieve a good mix.
"Of course, we need 'banking people' who are passionate about the bank and finance but I often recruit people from a different background in order to get a good skills mix. You do not have to be good at economics or fully conversant with the core banking business to work at SEB. A skilled mobile application developer or experienced designer are just as important to bring in so that we can think along broad lines. We are a highly digital company and the core of what we do is technology."
How do you see the future within SEB?
"We're in the midst of it right now! By working in a customer-centric and agile way we accelerate the pace of development. Having the opportunity to work with a transformation in this type of company is truly exciting. If we had finished, this job would not have been for me. I want to be involved in shaping and developing the bank, in how services should look and function tomorrow!"